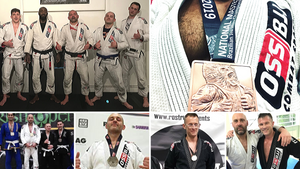 Inspiring Life Balance 
OSS/BJJ Combat Sports
Work, Train, Love, Dream, Achieve.
Our products are a must-have for BJJ practitioners and smart addition to any warrior wardrobe.
Our products don't only look awesome but are designed for performance and superb quality in mind.
Our passion makes us work relentlessly developing and improving day by day our products.